Mr. Moonlee presents Gazorpazorp, one of the most gifted new rock bands from Belgrade if not the Balkans! On Friday, December 4th 2020 serbian youngsters Gazorpazorp released their debut EP 'Od vazduha i sunca' on slovenian record label Moonlee Records in digital and CD format.
The debut 'Od vazduha i sunca' brings forth five songs permeated by youthful exuberance and the steamy passion of tango. Besides apparent influences from bands like Repetitor and Metz, their sound is a blend of noise rock forcefulness, math rock intricacy, post-punk playfulness and psychedelic rock experimentalism both in the Yugoslav and Anglo-Saxon traditions. With its modernized rock aesthetic, Gazorpazorp is a band easily comparable to cutting-edge contemporaries like Squid, Black Midi, Oh Sees, Protomartyr and Tropical Fuck Storm. Despite their young age, the songwriting is defined by a sophisticated approach to arrangement, carefully balanced between bursts of frenzy and barely audible passages, and sharp-witted lyrical explorations in Serbian.
Gazorpazorp is the voice of the world-renowned Belgrade charm, but most of all a band keeping the flame of Yugoslav non-conformism alive!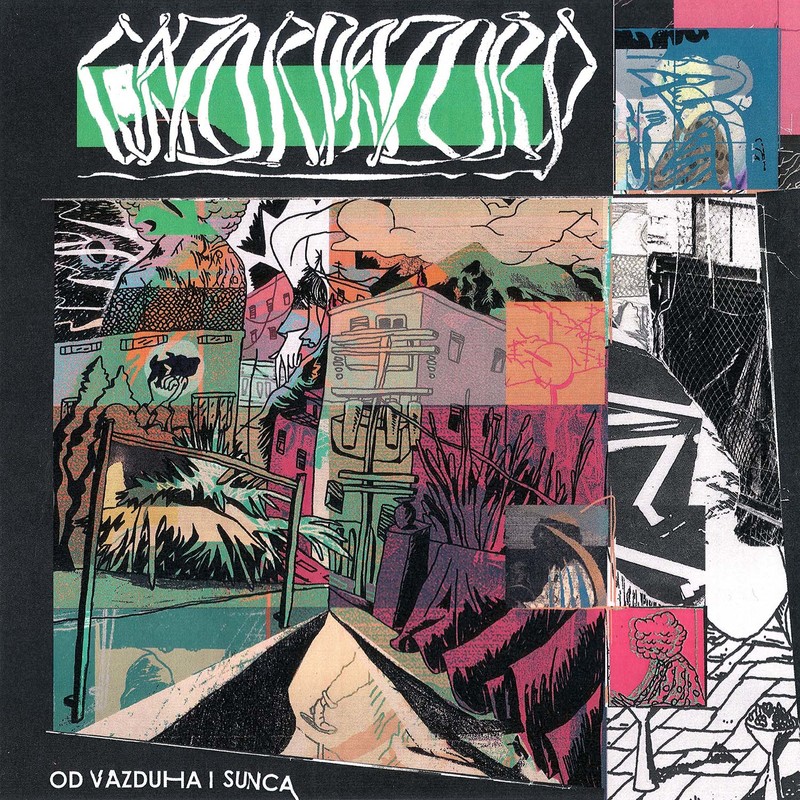 Grab your copy!
Physical: CD
Download: Bandcamp
Stream: Spotify / Apple Music / Deezer / Tidal